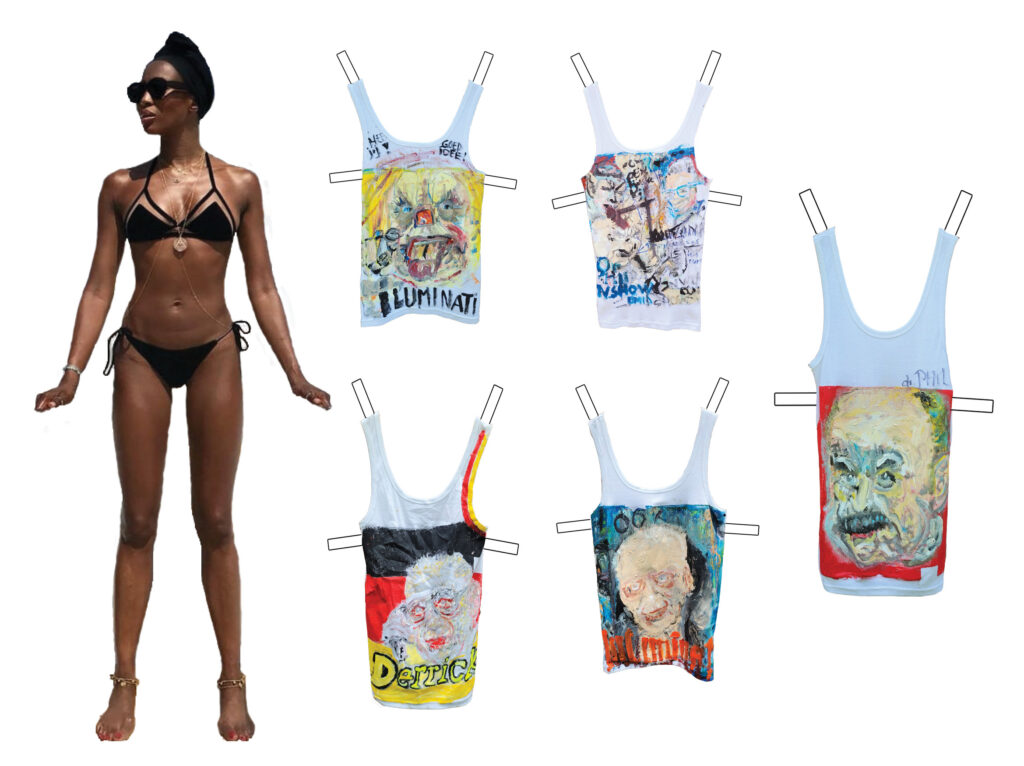 Tosca Niterink with overview exhibition Toscania in HOK
Tosca Niterink is of course a living legend of Dutch television, bestselling writing and irreverent tourism. But now she has started painting. And Tosca comes with a solo exhibition in HOK Gallery.
From her studio in Ruigoord, just below Amsterdam, she brings her paintings to HOK at Westeinde in The Hague. TV's circus duo Bassie and Adriaan, a sinister pierrot with an inflatable doll, Dr. Phil, the wrestling match between politicians-turned-celebrities Erika Terpstra and Sharon Dijksma.
There is also the portrait series of the Tracy family from the Thunderbirds. Each work seems like an episode from a story that is as improbable as it is true, which she puts on the canvas with swift enthusiasm. In this way Tosca continues to work on an extraordinary oeuvre from her own, highly special imagination. And the nice thing is that Tosca in HOK tells the underlying story for some of these works via a QR code.
The vernissage, in the presence of the artist, will be on Friday August 13 at 7 p.m. The exhibition runs until Saturday 25 September.
During The Hague's culture and art night Hoogtij on Friday 24 September, a fashion show of her own clothing line will take place in HOK under the watchful eye of Tosca. The fashion show starts at 8 p.m.