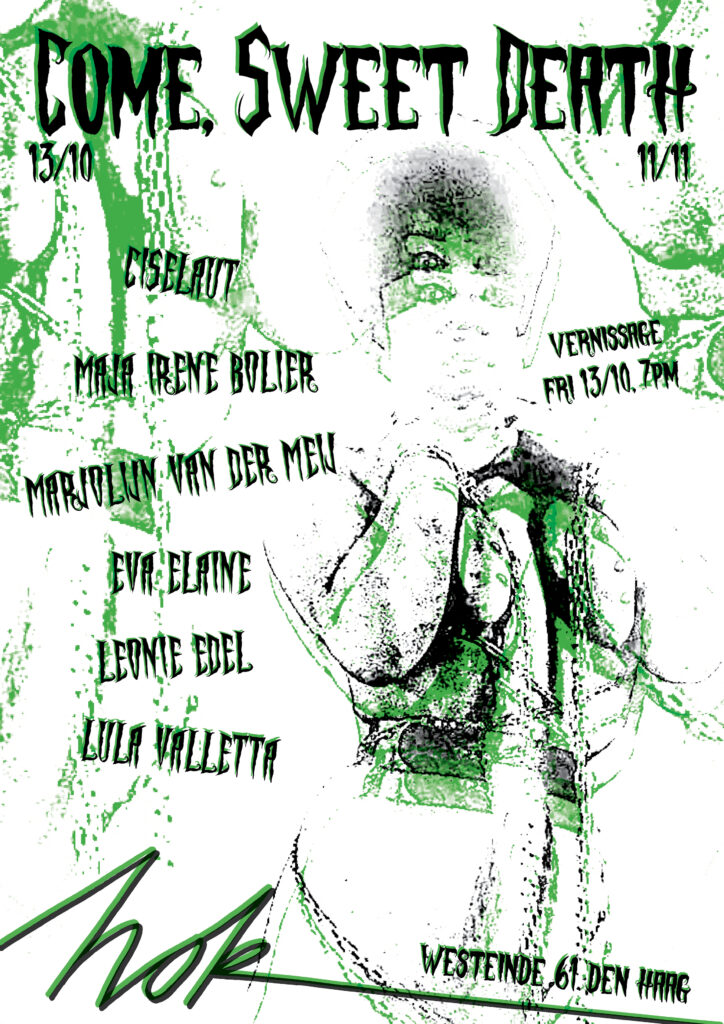 Come, Sweet Death
Groupexhibition
Come, sweet death,
Come, soothing rest
And come, all ye faithful
To the Come, Sweet Death
group exhibition at HOK.
And see:
Maja Irene Bolier
Marjolijn van der Meij
Ciselaut
Eva Elaine Kah
Leonie Edel
and Lula Valletta
Friday 13/10 – Saturday 11/11 2023
In anticipation of Hallows Eve HOK puts on exhibition the works morbid, creepy or just simply romanticizing death by six present-day Ophelias. Weary of life and longing. Begging to be led homeward and set free. But ending up in a state of madness instead.
Opening Friday the 13th of October, 7 pm
+ LIVE handpoke tatooing by Eva Elaine Kah
Komm, süßer Tod, komm selge Ruh!
Komm führe mich in Friede,
weil ich der Welt bin müde,
ach komm! ich wart auf dich,
komm bald und führe mich,
drück mir die Augen zu.
Komm, selge Ruh!