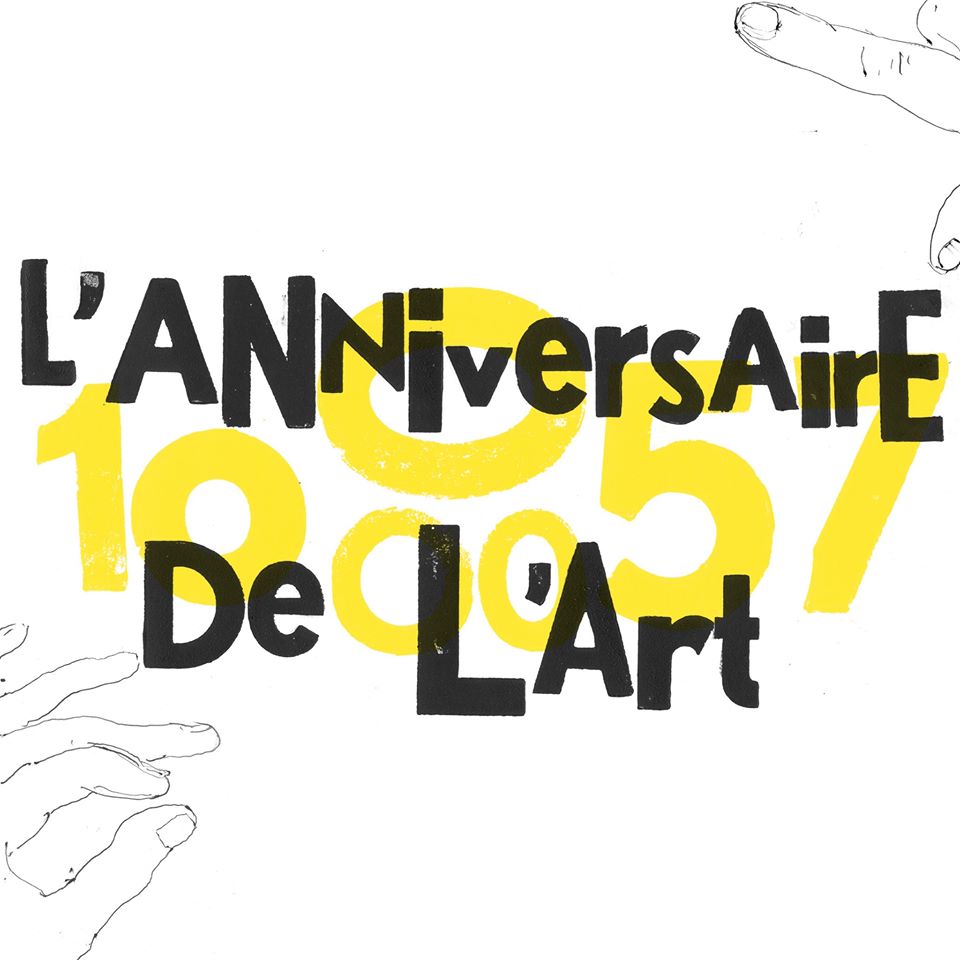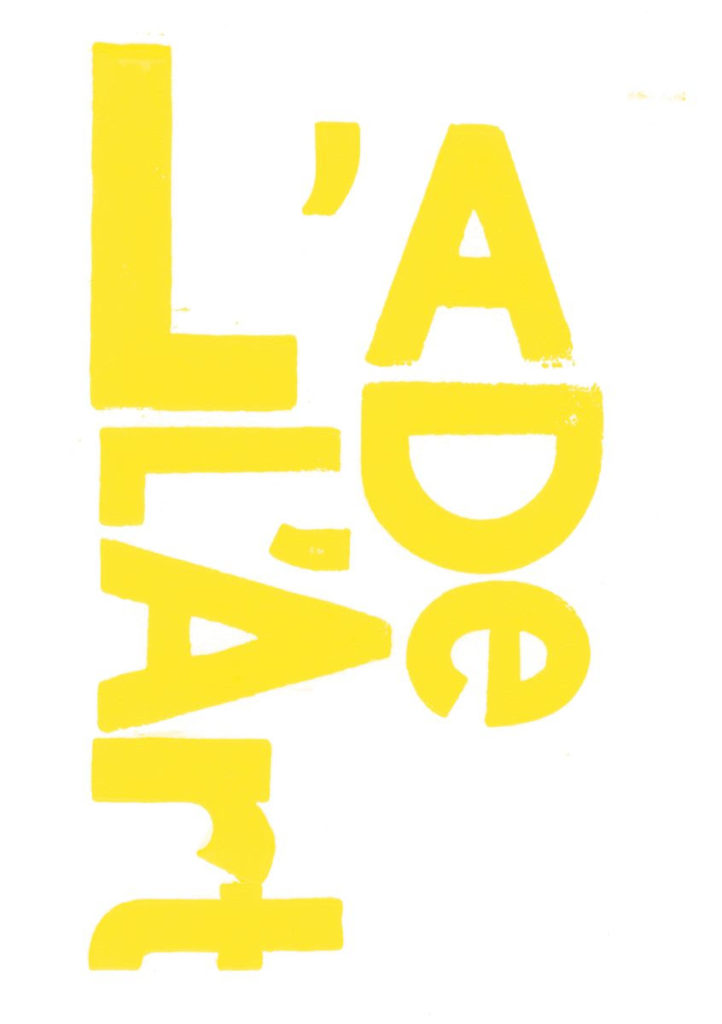 You are cordially invited to Art's 1.000.057th birthday, hosted by Bob Lens, at the start of his exhibition Individual Situations at HOK Gallery.
On 17 January 1963 the French Fluxus artist Robert Filliou announced that Art was born 1.000.000 years ago, by throwing a sponge into a bucket of water. Since then we celebrate l'Anniversaire de l'Art worldwide. This year HOK Gallery participates in the event and will act as Bureau Imaginaire of Fluxus artist Bob Lens.
Friday the 17th of January 2020 at ten o'clock in the morning sharp, the party will start. Numerous activities take place throughout the day, including gymnastic exercises, performances, live art and the processing of the forms of Bob's Bureau Imaginaire, given out especially for this occasion. Bob will be connected to the world to celebrate Art's birthday. Forms completed with spontaneous works of art will fill the Bureau Imaginaire's inbox. Artists, visitors, passers-by, and road users; everybody can join l'Anniversaire de l'Art. At seven o'clock in the evening, alarm clocks will ring in concert, to kick off the vernissage of Bob Lens's exhibition Individual Situations, with new works in the spirit of Fluxus: take-away art at take-away prices. of HOK Gallery, where artists, visitors, passers-by, and road users can join l'Anniversaire de l'Art.
If you want to contribute to Bureau Imaginaire you can download the form on our website: www.ladelart.com
Bob Len's Bureau Imaginaire will be operational at HOK during 5 weeks and 7 hours afterwards,
showing his new work in the spirit of Fluxus.
Program 17 January 2020 at HOK Gallery

10.00 convivial opening
10.30 Fluxus morning exercise
11.00-12.00 lunch bags performance
12.00-13.00 first postal round
14.00 room for free and spontaneous
performances
15.00 Bob Lens's Bureau Imaginaire holds
audience
16.00-17.00 second postal round
17.30-18.30 cheese fondue
19.00 alarm clocks concert by Bob Lens and
vernissage of Bob Lens's expo
Individual Situations with cake
22.00 last postal round and closing

In celebration of Art's birthday and Bob Lens' Bureau Imaginaire – Individual Situations exhibition, HOK publishes a limited edition booklet that has an interview with Bob Lens and never before published reproductions of all new work. As an artist's multiple, the booklet contains a specially designed Bob Lens post stamp. This post stamp is not for sale anywhere and will not be reprinted. The booklet is Riso printed by Stencilwerck in an edition of 50, handbound. Price: €12,50