ATTENTION! 
HOK will be closed until the beginning of April due to the Covid-19 outbreak. Stay safe! 
---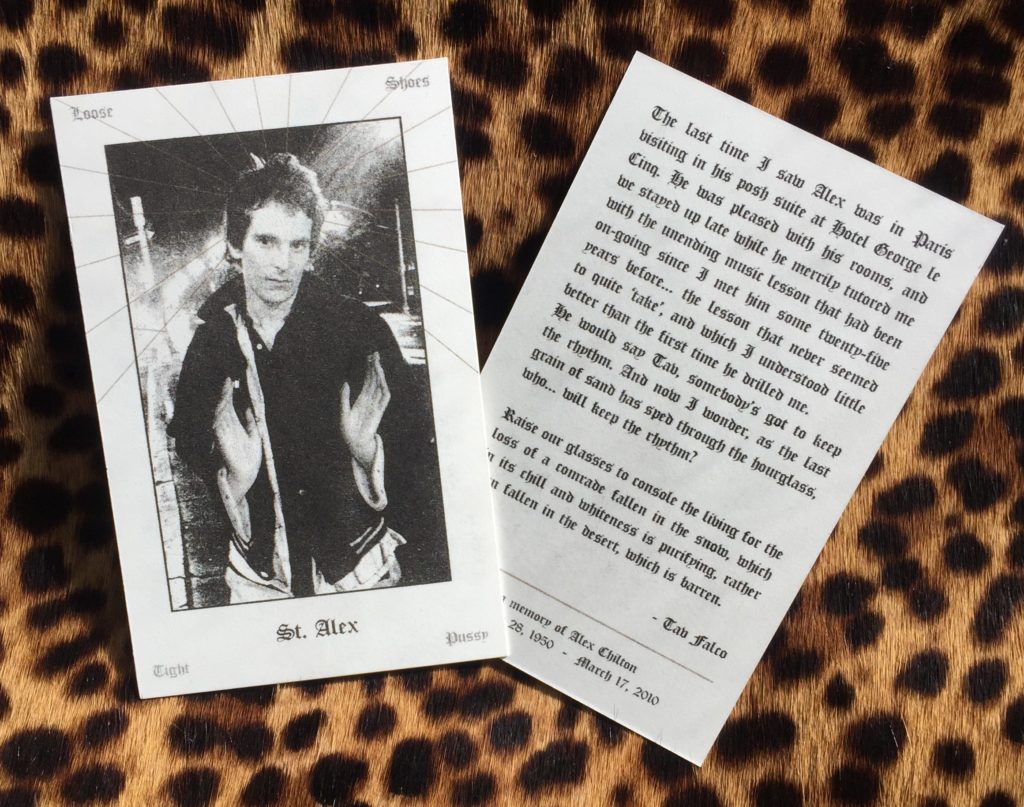 Alex Chilton memorial praying card
Tav Falco pays homage to his comrade
Hey! Little child! Today it is ten years ago that Alex Chilton passed away. Big Star, Box Top and a Man Called Destruction. Who gave us Bangkok, The Letter and Loose Shoes and Tight Pussy.
In honor and remembrance to our most beloved singer, ace guitar player, Cramps producer and inspirator, HOK brings out a memorial praying card. The text to this praying card is exclusively provided by Tav Falco, paying homage to his comrade since the very earliest days of avant-garde rockabilly band The Panther Burns:
"Let us raise our glasses to a fallen comrade. And ask ourselves did we celebrate this man in life as we do now in death? Ah yes, we embraced our comrade and drew him close to our hearts and minds… as close as he would allow. Sure he touched us literally and he touched us profoundly: as an artist with lyrical intensity, as a person with camaraderie granted and camaraderie rebuffed. Such are the complexities of the artist and of the person. We realize it's not so easy to be friends with an artist, especially a gifted one. His smile often twisted into a leer, even when he was amused by your bonhomie and by your adulation. Be careful of tendencies: OK we've created it; now let's deconstruct it. Godhead on the one hand, destroying angel on the other… Lord help you if you were caught in between. His tones were golden, and he knew that… better than anyone. Was he resentful because he had given so much, and had received less than the key to the temple of abiding good fortune and fame immemorial? Was he content in his rickety 18th cottage on the edge of the French Quarter surrounded by his guitars and aquatints and a cognoscenti of musicians who celebrated him as we do now? Did he draw all that he could take from his talents? Did he quaff draughts of indolence? The answers mean little, and the questions even less. What matters is that those whom he touched, were touched immutably. His legacy is of the mind, of the soul, of earthly pleasure, and of just and lost causes. He left us that redeeming spark of wit and flame to keep us going when were hovering down in the foxhole of doubt and uncertainty and dodging the adverse missives of Lady Luck… comforted in thinking that Alex would have liked that, or he would have appreciated this, or he would have been elated by this or that, or let's do it the way Alex does it. His opinion, his taste, his love is what matters in the end. The last time I saw Alex was in Paris visiting in his posh suite at Hotel George le Cinq. He was pleased with his rooms, and we stayed up late while he merrily tutored me with the unending music lesson that had been on-going since I met him some twenty-five years before… the lesson that never seemed to quite 'take', and which I understood little better than the first time he drilled me. He would say Tav, somebody's got to keep the rhythm. And now I wonder, as the last grain of sand has sped through the hourglass, who… will keep the rhythm? Raise our glasses to console the living for the loss of a comrade fallen in the snow, which in its chill and whiteness is purifying, rather than fallen in the desert, which is barren."
The Alex Chilton commemorative praying card is to be had FOR FREE from HOK Gallery.
We only ask you to contribute to the shipping costs.

Get yours: info [at] hokgallery [dot] com
---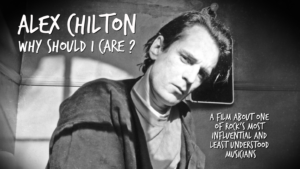 ---
Currently on view
DOLLS AND BONES by GAYE BLACK
On display till Sunday, April 4th 2020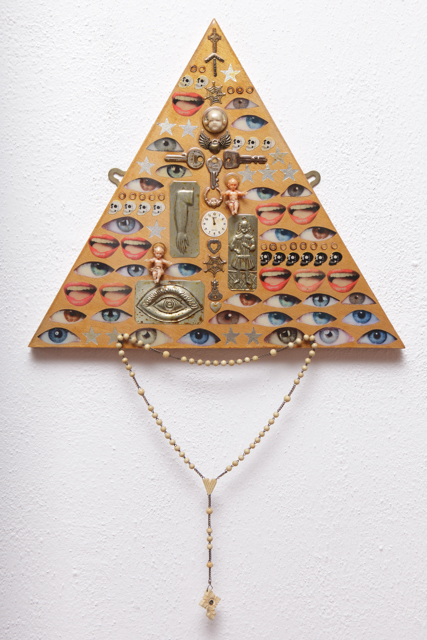 The opening of Gaye Black's Dolls and Bones exhibition was a blast!
As the bassist of the Adverts, when her name was Gaye Advert, she was the girl's face of English punkdom. As an artist, Gaye Black has remained faithful to the DIY mentality. She organizes punk art exhibitions in London and now presents her very own defiant brand of art in HOK, full of death symbolism. The Bell-Jars are just one of the devices put to use by Gaye, to capture and present to the public's and Gary Gilmore's eyes shreds and bits of her own highly personal past. There are the collages, assemblages, broken necklaces, rosaries, Motörhead pins and there's the fearsome mirror on the wall. The dolls from your innocent childhood are put into contrast with the bones that have always been there right beneath the surface
In celebration of Gaye Black's Dolls and Bones exhibition, HOK published a limited edition fanzine (with a poster inside) that features artwork by Gaye Black and an essay by Leonor Faber-Jonker.
The booklet is Riso printed by Stencilwerck in an edition of 50.
Price: €5, Get yours: info [at] hokgallery [dot] com

---