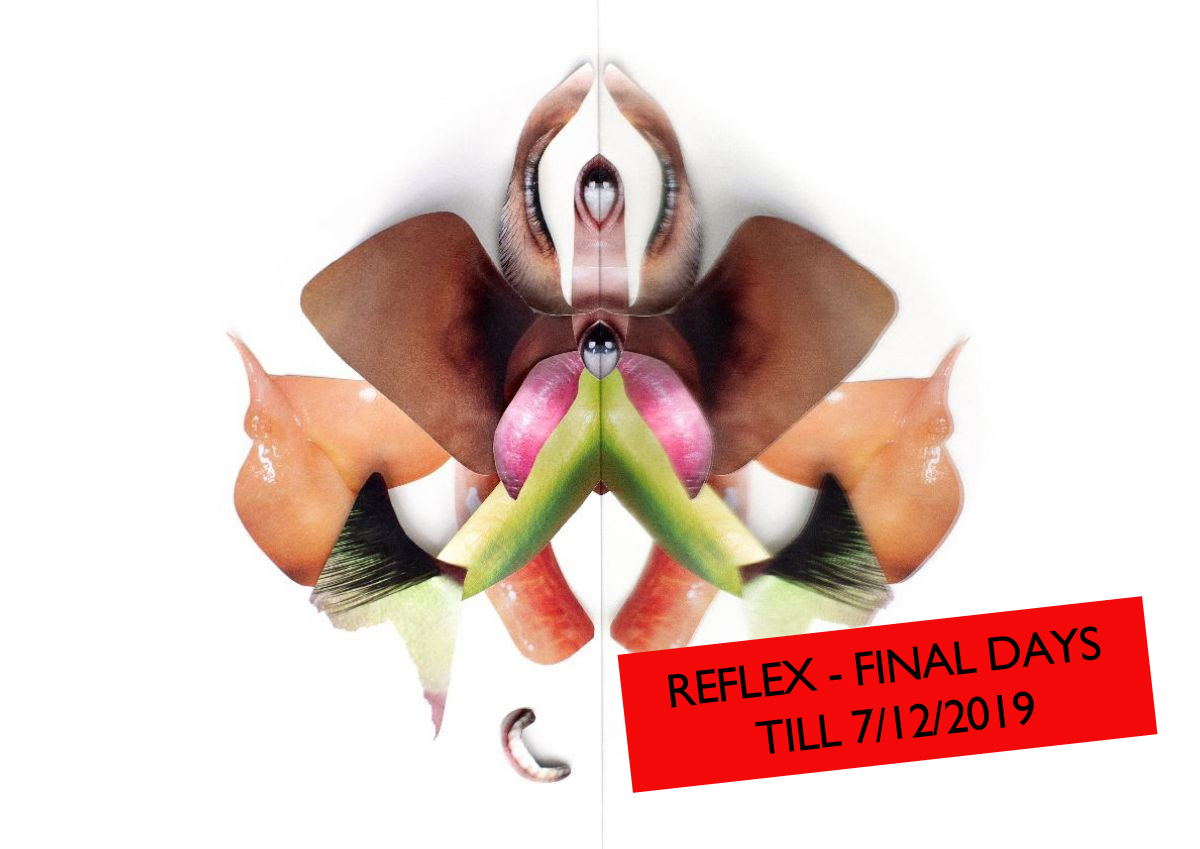 REFLEX, a solo exhibition by Caro Mantke (DE)
Opening:
Friday 8 November 2019, 19h00
with opening performance 'Because you're worth it' by Eva Elaine

_
Straight from Berlin:
Parasites, Rorschachs,
body parts and more…

Caro Mantke builds new three-dimensional bodies by conjoining an immense heap of body-parts cut from magazines. These are mixed with sculpted Parasites of the same collage material, creeping out of the walls and feeding on their host surroundings. The perfect setting for a 3D Rorschach test is provided by HOK's mirror wall.
_
Along with the exhibition, HOK publishes a limited edition booklet that has an interview with Caro Mantke, reproductions of her work, as well as an original, unique and handmade 3D collage by Caro herself. Riso printed by Stencilwerck in an edition of 50. Price: €12,50