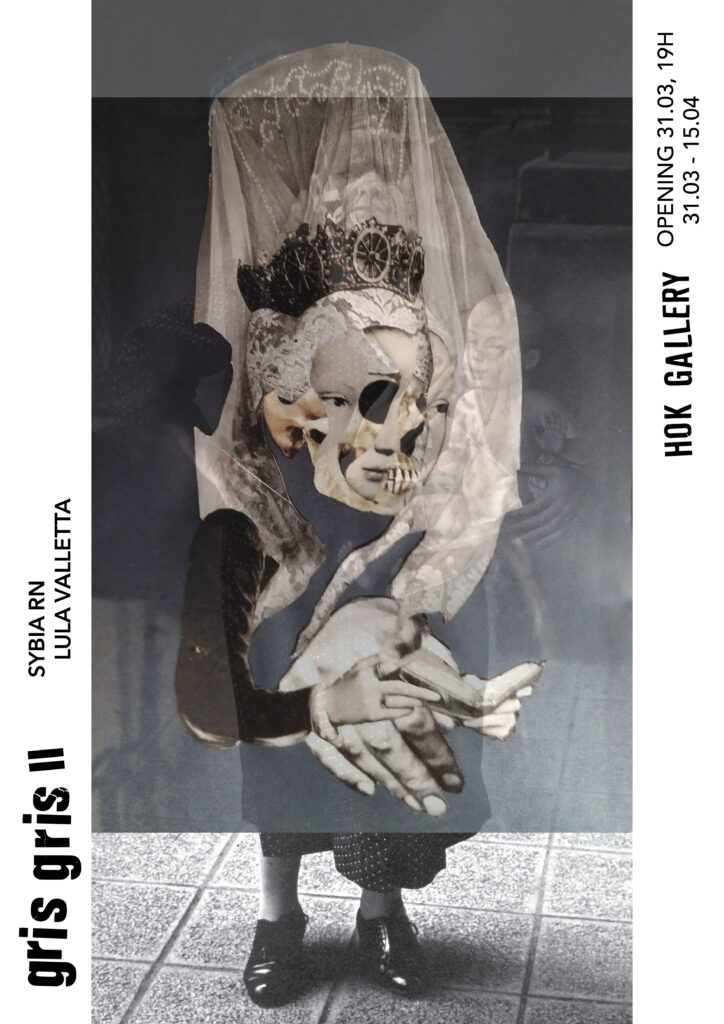 HOK's duo exhibition series Gris-Gris returns from the bayou for another eerie edition of art-brut! HOK Gallery will be haunted once more, this time around by two baneful banshees unleashing the spirit world, Sybia RN (BE) and our very own Lula Valletta. The expo is named after the subject matter of Dr. John the Night Tripper's 1968 album Gris-Gris and its almost eponymous opening song, in which the doctor is running up and down the bayou selling voodoo amulets to cure all your ills. Love trouble, a bad woman you can't control or neighbors giving you trouble: the voodoo amulet protects the wearer from evil and brings him luck. Some dragon blood, a little black cat heart if your woman got another man, the Devil's shoestring and a whole lotta sand.
In preparation for Easter, Lula Valletta will be showing some pretty mindf*cking religious collages, assemblages and more, set against Sybia's straight-from-Hell art-brut collages. Life and death on the edge of paper cuts, glued together into a splendid collage resurrection.
Mark your calendar and come see us at the vernissage on Friday March 31, at 7 pm. Remember, the spirit will be there. The good one? Or the evil one? Just step in and hold your breath. Enjoy this art and you will be forgiven.