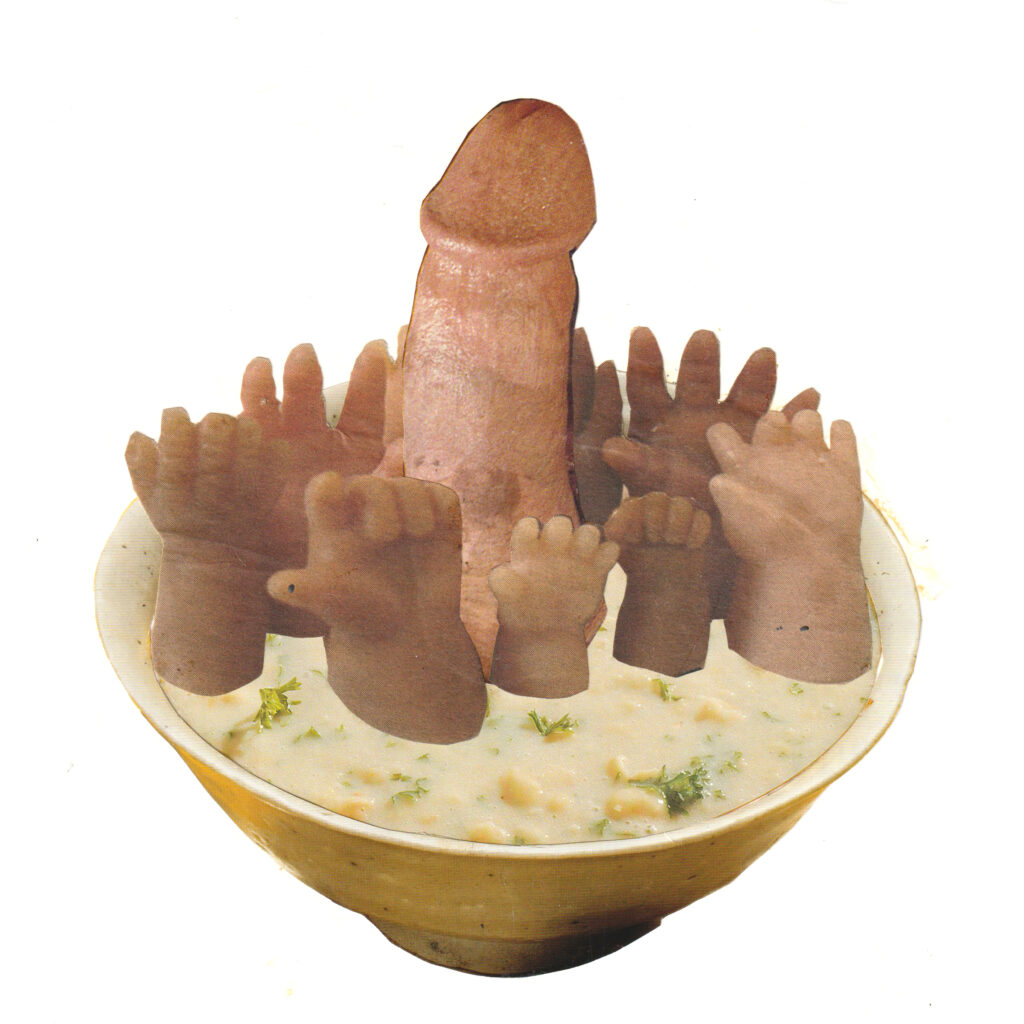 Cancel your vacation, don't pick up your suitcases, turn your back to the beach and come to HOK at the instead for a summer of collage!


This Friday we start with Psychedelic Dungeon, a solo exposition by Aja Waalwijk.
Aja, who has his work and living space in a former school building in Amsterdam and is part of the artists' colony at Ruigoord, is a multi-disciplined artist. He is a painter, sculptor, collagist, he draws and makes assemblages. He also is a musician, songwriter, actor/director, instructor, philosopher, storyteller, activist, and poet. Among many other things, he is one of the initiators of free cultural places, the so-called Freiraums, that are spreading all over Europe and beyond.

Aja's world is like a psychedelic dungeon, filled to the brim with assemblage works, impressive at first sight and miraculous when you zoom in and take a closer look at the details. Literally everything you see is modified and detached from its original function to give it a new meaning, to turn it into a work of art. A vast selection of his self-designed masks graces the walls, totem poles are on the look-out in every direction. Large castle-like structures are assembled of all kinds of materials that were found and collected over years. Old furniture decorated with vintage nails, spraypainted toys, skulls, pornshop leftovers, parts of tailor's dummies, religious objects, everything is used to create an alternative reality. A reality you can live in!
With its emphasis on porn food collages and Jesus assemblages, the expo in HOK gives a penetrating glimpse into Aja's continuous expanding universe.
Psychedelic Dungeon by Aja Waalwijk
Vernissage Friday 29 July 19.00
On view 29 July- 4 September 2022