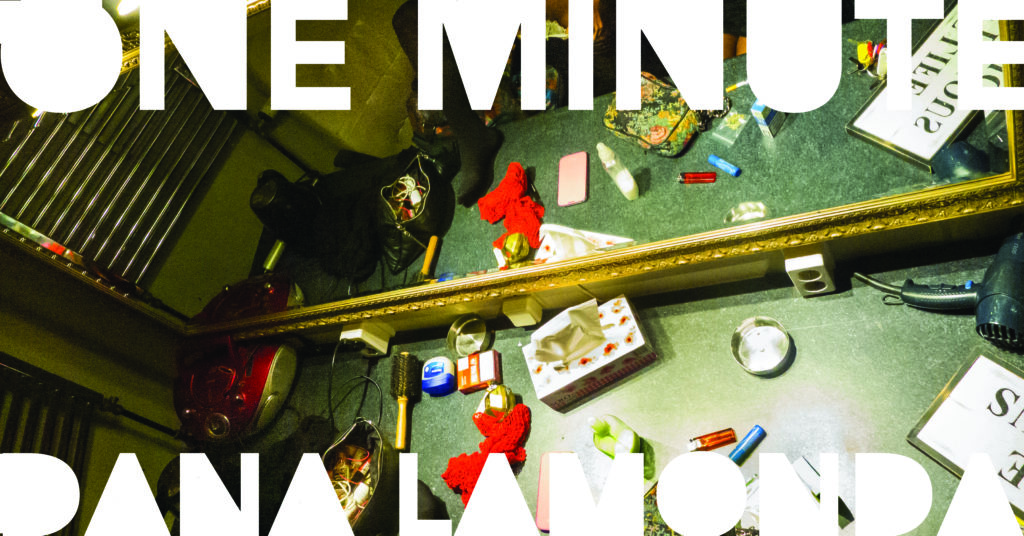 DANA LAMONDA – ONE MINUTE


Special opening weekend:
Thursday 16 July 17h00 until Saturday 20h00 using limited time-slots, hosted by Dana LaMonda herself

The small underground venue HOK offers the perfect spot for the solo exhibition: One Minute, by The Hague photographer Dana LaMonda.
Her show highlights an installation and photographs from the world of Rosaly, who puts her everyday clothes in her locker and exchanges them for her fishnet stockings and a pair of palette panties for the night. Rosaly's hair is covered by a red wig that is no prettier than her real hair. The tendon room: there it should be done and quickly. Rosaly is now Joe. It is a transformation process towards a night that leaves behind the residue of working. It is quick and easy for Joe and she likes it. Corona or not. How much sperm can a floor have? How can you have sex while keeping a safe distance of 1.5 meters? Contact through holes, and with this: the return of the glory hole from ancient times, holes where you can put something through, and then it is done. Plastic sheets for extra hygiene, using a spray also fit for pet places or under the guise: as long as we do it quickly and safely. Prostitution 2020. The color of Dana's photos is pink, but when daylight comes, blue and white. And there it is where we see the documentary photographer Dana pur sang: showing a world that is real and that becomes her world through her photos. 

Dana LaMonda: "One minute is about being wild, being bold, being you. It is an ode to woman and her creative ability that nourishes and gives: she has the creative power to take on any desired outer or inner appearance, she can make and destroy."
The exhibition is accompanied by a special HOK edition (IN HOK #13). This booklet can be pre-ordered in our
webshop
. As always the booklet is stencil printed by Stencilwerck in a numbered edition of 50.
One Minute by Dana La Monda will be on view 
Thursday 16 July – Saturday 8 August 2020.