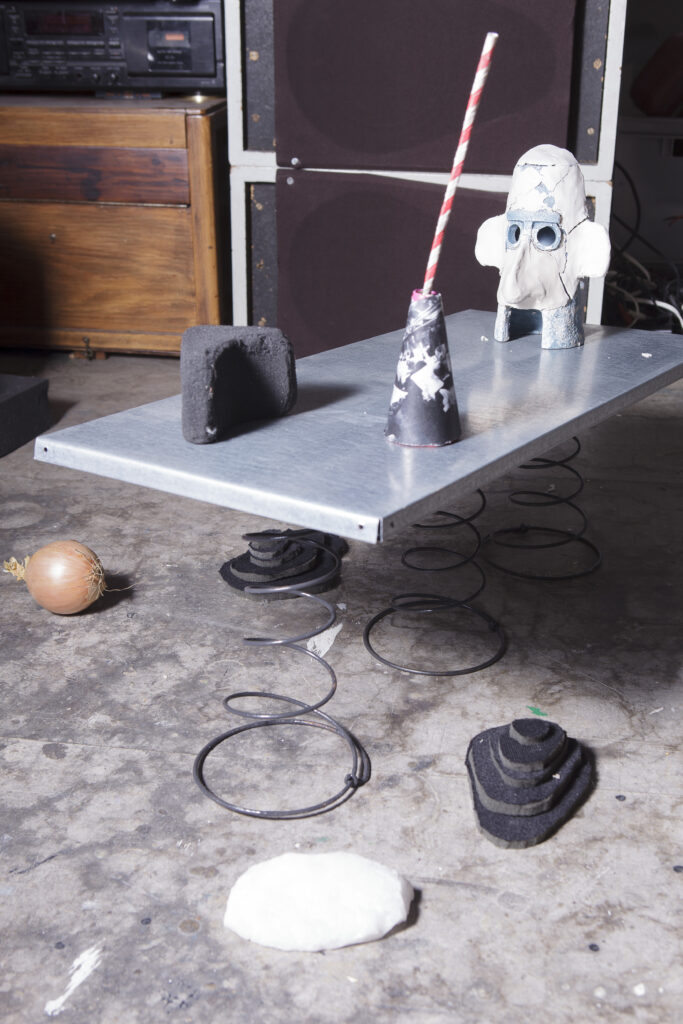 Topp & Dubio: All problems in HOK
Unstable Matter Situations 

Friday, November 27, 2020 – January 2021

_
2020 is crisis. We sink deeper and deeper into a swamp of problems that all demand attention at the same time and determine our actions. Institutional racism, climate, corona measures: it doesn't stop. And one thing leads to another. Even a simple visit to the pub or cinema is no longer possible. Because such a thing as well is suddenly very complicated.

The multidisciplinary artist duo Topp & Dubio brings all problems together in a clear and orderly way in HOK Gallery on the Mauritskade in The Hague. The total installation 'If I said you had a beautiful theory, would you hold it against me?' consists of a network of objects, sculptures, and images that refer in multiple ways to the mental state of man in the present time. It is precisely the accumulation of all problems that helps us to get a grip on the whole. A prepared satellite dish provides the necessary contact with the outside world.

Who knows, one problem will solve another. And when viewed in the right context, some problems are not a problem, but a new and valuable experience.

In order to problematize problematic thinking, Topp & Dubio have, following their very own logic, captured thoughts and ideas in spatial works that, as 'Unstable Matter Situations' (UMS), create space for new insights that can transcend the current worrying situation. Concept art that makes you think and opens up new possibilities.

The exhibition in HOK is accessible to anyone who dares to change their mind. The installation can be visited with or without an appointment, both individually and in dialogue, completely corona-proof.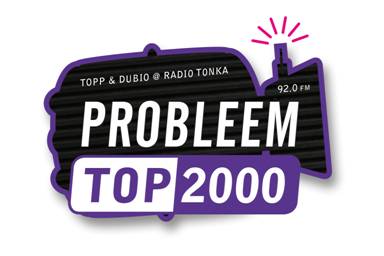 On December 13th from 11:00 pm till 01:00 am Radio Tonka (fm 92.0 – Den Haag FM) will offer a platform to the 'Problem Top 2000' that has been put together by Topp & Dubio. In and around The Hague you may come across the sticker that accompanies the exhibition: If I said you had a beautiful theory, would you hold it against me?
The opening of the exhibition is on Friday 27 November at 7:00 pm during Hoogtij: the (digital) route along artists' initiatives, galleries, and art institutions in the center of The Hague.

_
A newspaper will be published by HOK for the exhibition. In two colours and three languages. Beautifully done in Riso. Edition: 50, Riso printing: Stencilwerck