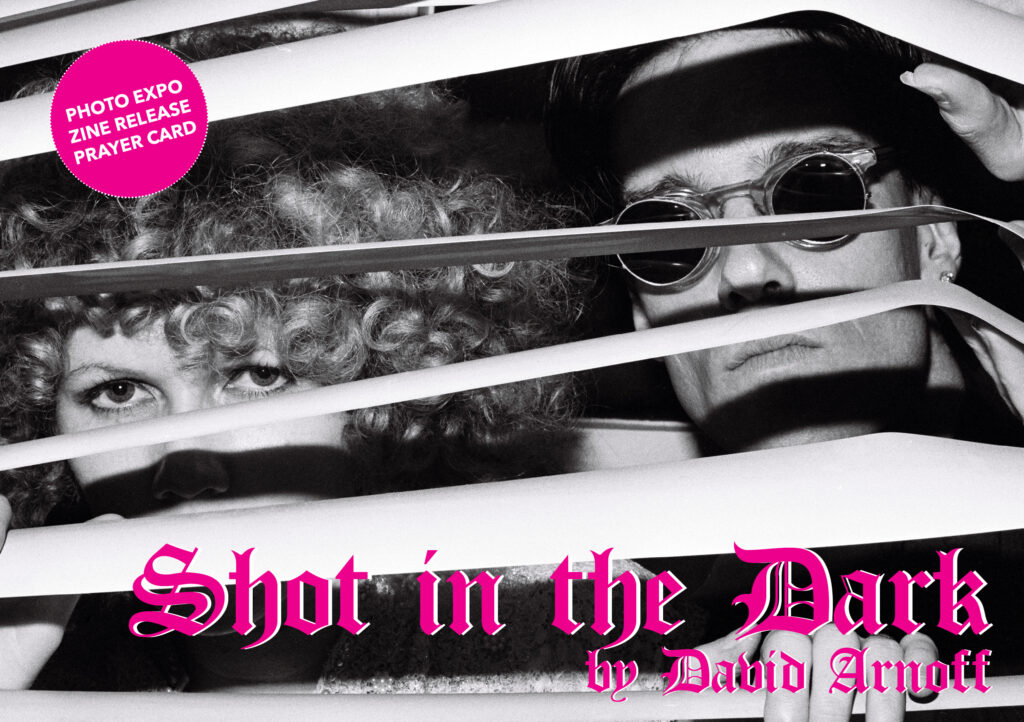 SHOT IN THE DARK by DAVID ARNOFF

HOK is tuning in to the photo expo SHOT IN THE DARK by David Arnoff: pictures of all that HOK stands for. Trash, Garage, PUNK and Rock'n'Roll. London-based photographer David Arnoff will be present among his own pictures of Nick Cave, Lydia Lunch, Peter Perrett, the Ramones and many more. Focus of the expo are his wonderous photos of the Cramps, used for their first album Songs the Lord Taught Us. Uh-uh. Cramps it is and Cramps it will be this fall. Vintage autographed prints, from way back when we were dancing to that fine, fine lo-fi music. Extra-rare, extra-special and totally beautiful in glorious black & white. Breath-takingly framed against a fiery red HOK wall. Some of these photos have earlier been exhibited at a show in Los Angeles, others were never seen before. Now, here's your opportunity to acquire a real signed David Arnoff vintage photograph. After The Hague, HOK will ship off the David Arnoff expo to Germany, for a show in Berlin's legendary Salon36 in Kreuzberg.
David Arnoff will be in present in HOK for the vernissage. So don't hesitate to join our party on Friday October 14th in HOK, from 7 PM onwards.
At the vernissage we will launch the smashing special David Arnoff edition of our In HOK zine (pre-order here), with an in-depth essay by punk professor Leonor Faber-Jonker. Also, we will bring forth into the world our St. Lux praying card, with a devotional little David Arnoff photograph and an inspirational word from none other than former Cramp, former Gun Club slinger, former Bad Seed and present Pink Monkey Bird, Kid Congo Powers. Holy smell of female! What a tribute to the late, great Lux Interior.
SHOT IN THE DARK by DAVID ARNOFF
Friday October 14th till Saturday December 3rd
Vernissage Friday October 14th 7 PM till late