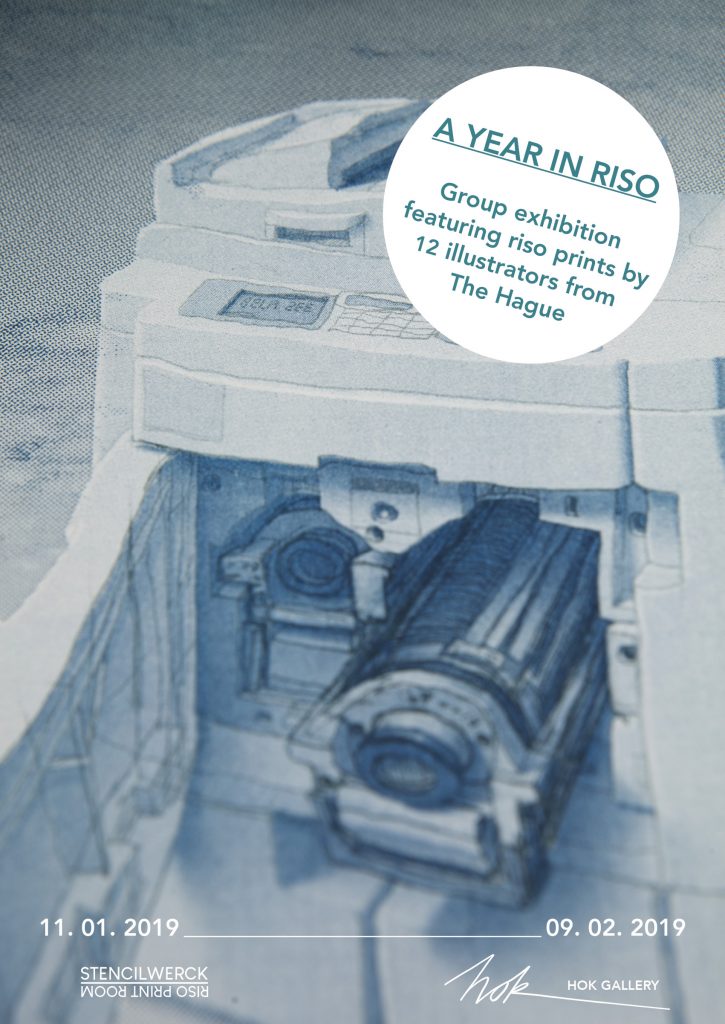 A YEAR IN RISO is a pop-up exhibition initiated by STENCILWERCK at HOK Gallery.

There's twelve illustrators in HOK Gallery, and twelve months in a year. So, what better idea than for each of the artists to make a piece of risograph printed art, inspired by her or his own favorite month of the year?

Thus, Zeloot represents the month of January by a bunch of long-tailed, excitedly inter-licking, and interlinking figurines. Equally lecherous are SOGO's animals in the month of May. November's loneliness is exquisitely put into picture by Melle de Boer. The Riso machine itself is featured in Rik Buter's March contribution.
Twelve The Hague based illustrators in HOK Gallery.
Vernissage: Friday 11 January 2019, 18:00-22:00.
The expo will be opened at 19:00 by Peter Bos, city ​​councilor. There
will be 'Hague' beer and Haagsche Hopjes.