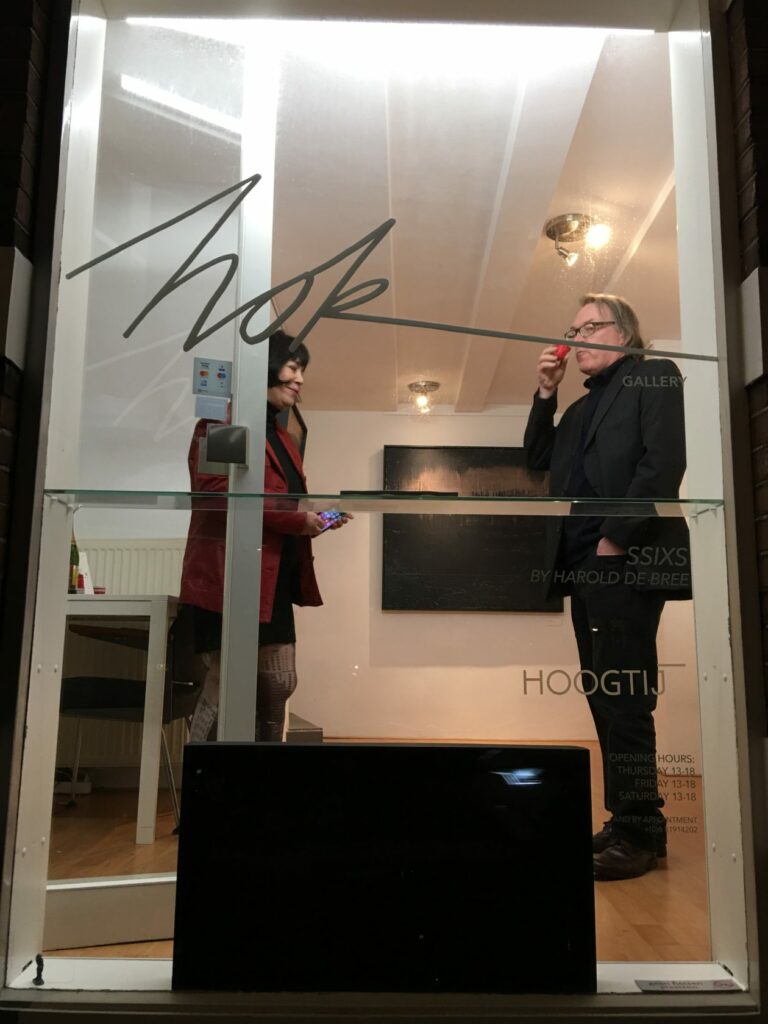 HOK

HOK Gallery
PO Box 1000
Box number A9284
2260 BA Leidschendam
The Netherlands
+31(0)681914202
info@hokgallery.com
www.hokgallery.com
KVK: 71426809
_
" All my best things are in HOK"
Although HOK is carrying the name of a gallery, it is more than that. As a free and independent underground art platform it is born to give space to whatever is worthful in art, music, film, and other no boundaries expressions. The name HOK was inspired by the words of a Richard Hell song: I am living on a Chinese rock; all my best things are in HOK. And all of HOK history started in one of the tiniest galleries in the Hague, the Netherlands. Not only Low Country heroes like Harold de Bree, Ronin, and Bob de Groof, but also international avant-garde rockabilly and punk artists have already presented their art in HOK. Tav Falco, Jah Wobble, Gaye Black amongst them, and more to come. Artists willing to explore the edge of strangeness left their footprint in HOK. The Arpsianism art movement had its cradle in HOK. And true to the HOK spirit, exposing collage artists glued things together which are not meant to combine but meet each other anyway. No wonder that HOK follows in the footsteps of Fluxus artist Robert Filliou by celebrating Art's birthday every year on the 17th of January. Accompanying the expos HOK publishes limited edition booklets in Riso, the printing method so related to punk. These are all collector's items now, just like HOK's praying cards for St. Johnny Thunders and St. Alex Chilton.
Angela van der Helm-Rookmaaker is HOK's gallerist, but she always works with others. Great art designer and curator Lula Valletta is a steady member of the crew, just like Mr. Pelham for the written and spoken word, often spilling into DADA or no language at all. And of course, HOK's publishing branch would be nowhere without the master of Riso chaos, Bertus Gerssen of Stencilwerck.

HOK vernissages are legendary. Astonishing performances and music right from the soul of rock and roll. Angela supports art initiatives all over the world and seeks interfaces with other international underground mysteries. Her goal with HOK is to maintain a contemporary underground art platform.