Breaking the Mold
groupexhibition
10 juli – 7 augustus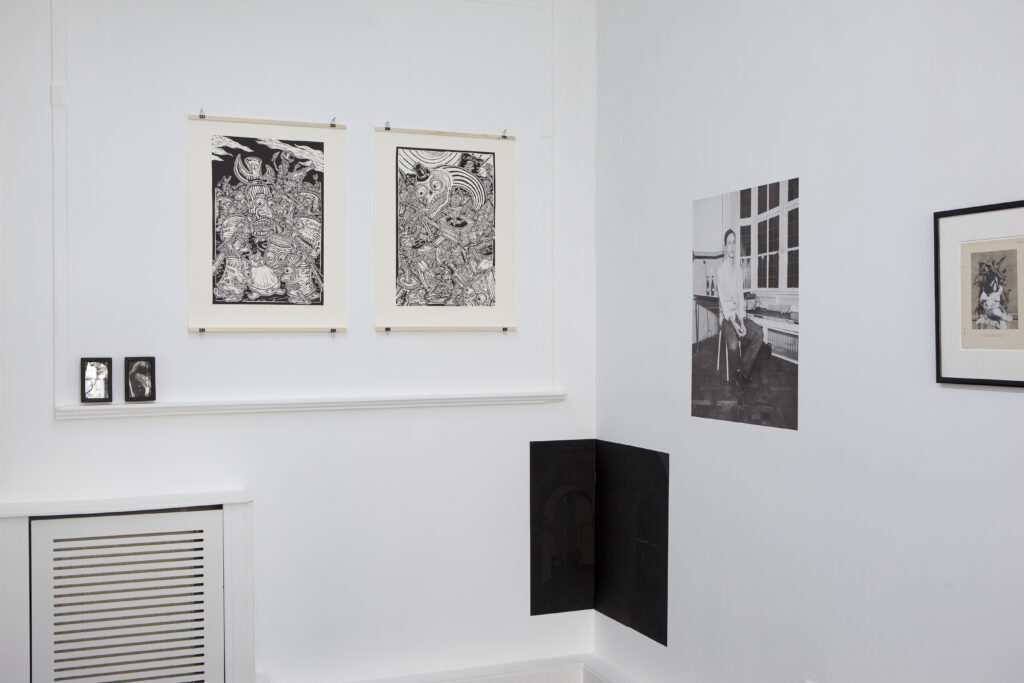 With the end of the pandemic in sight, the time has come to say goodbye to HOK's nomadic existence and settle permanently in one of The Hague's oldest streets: Westeinde 61. Where Nico once performed in Amicitia and where it still is brimming with creativity. A new space in which the old HOK could be stowed away easily. Curious? We will open our door on Saturday 10 July with the group exhibition Breaking the Mold, with eight HOK artists.
The new HOK even has room for a zine distro and an art shop with editions and ephemera. HOK thus becomes a gallery, zine distro, and the place for art prints in small editions, all in one. A must for small indie printers and zine lovers.
Breaking the Mold is a group exhibition of eight artists from July 10 to August 7, 2021. Each work exemplifies the title of the exhibition: Breaking the Mold. The mold from which punk singer Poly Styrene already managed to break in 1977 with her X-Ray Spex. "Oh bondage, up yours!" She became the shining example of everything HOK stands for. Separate from the rest, against the grain, not wanting or being able to fit into a box, quirky and unrestrained. The exhibition shows new work by Harold de Bree, Lula Valletta, Ronin, Bertus Gerssen, Jip Piet, Dana LaMonda, Leonor Faber-Jonker and Bob De Groof (BE). Breaking the Mold is the first exhibition in HOK's new location: Westeinde 61 in The Hague. Thus, HOK is celebrating the opening of its new location under the motto all my best things are in HOK. Due to the Corona regulations, a vernissage à la HOK is not yet possible, so we will keep it modest. The opening is on Saturday 10 July from 12 to 6. In the course of the day, the artists take turns showing up and at 5 o'clock we will raise a glass to the new HOK. Be welcome. After that, the exhibition can be visited until August 7 on Thursday from 5 to 9 pm and on Friday and Saturday from 1 to 5 pm.