12-4 / 25-5 2019: Alive on the Cutting Edge by Bob de Groof (lino cuts)
In a series of large-size lino prints, Belgian painter, graphic artist and ex-narcoticist Bob de Groof brings a hommage to Johnny Thunders and other heroes living and dying on the cutting edge. This is Bob de Groof's first solo exhibition in the Netherlands, and HOK Gallery is proud to stage it.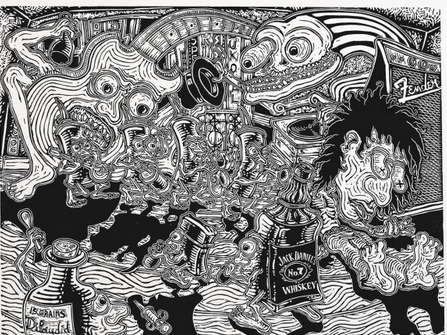 7-6 / 4-8 2019: SKINS by Peter Zwaan (full serie)
Peter Zwaan gets under our skin by confronting us with skin itself. For the first time ever, Peter Zwaan brings together in one exhibition his complete hairy skin collection of objects. So right this way, ladies and gentlemen, for HOK Gallery's contemporary underground show.