Artists in HOK
Each exhibition in HOK gallery is accompanied by a limited edition booklet, dedicated to that one artist. This publication includes an interview, a photographic portrait and risographic reproductions of the artist's works. There is also a limited edition poster going with each exhibition.
For these publications and posters, HOK is working together with risographic printing company Stencilwerck.
For obtaining these items, please contact us. Or come by in the gallery.
Purgatorio by Lula Valletta (collages)
Lula Valletta in HOK: Limited edition publication €12,50
Interview and risographic reproduction of work by the artist
Limited edition poster €10
An Iconography of Chance: 50 Photographs of the Evanescent South by Tav Falvo (photographs)
Tav Falco in HOK: Limited edition publication
Interview, and risographic reproduction of work by the artist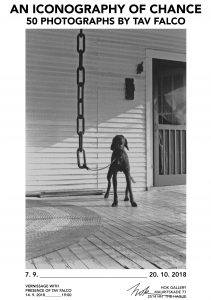 Tower Blocks and other symmetries' by Jah Wobble (paintings)
Jah Wobble in HOK: Limited edition publication
Interview, and risographic reproduction of work by the artist
Limited edition poster